Your journey with us
A bespoke strategy to provide you with the best advice and options available for you.

STEP 1
MDQ
Our Medical & Dental Questionnaire we request from every patient to customise your care.

STEP 2
Consultation and reporting
We listen, observe, examine, diagnose, plan, advise and estimate for the best care for you in writing.

STEP 3
Treatment
State of the art documented treatment by a world class team.

STEP 4
Aftercare
Bespoke aftercare to ensure you stay healthy and give you peace of mind for years to come.
Services
The new normal. LCIAD after re-opening
Dental restoration and rehabilitation
Dental implants and tooth loss
Bone & tissue regeneration
Endodontics (root canal treatments)
Gum problems
Bite, grinding and jaw joint (TMJ) problems
Improving your smile
Hygienist & preventative care
Dental emergencies
May 31, 2021
Why is dentistry so expensive?
Why is dentistry so expensive?
The very simple off-the-cuff answer is because the provision of private, quality, healthcare, be it dental or medical, is "expensive". Everybody knows this. But what is expensive?
What is "Expensive"?
If I said that a chersonese costs £10,000 is this expensive? If a chersonese was a cup of coffee, then yes. Nobody (apart from possibly an exceptionally ardent coffee aficionado) would pay that for a cup of coffee. But if it is a land peninsula of several square miles that may allow multiple housing developments by the sea, perhaps it is a bargain.
One person's expense is another person's value.
Nevertheless, this is the question we get asked most.
• "How much will this cost?"
Worryingly this is asked far more often than other question. Even more than "Will this hurt?" (the answer is no). But nobody asks, "What do I get for that?" Nobody, in 30 years, has ever asked me this question. I find that fascinating. What exactly do patients think they are getting for the fees they pay that makes them feel that dentistry is "expensive"?
Is this question based on absolute costs or perceived value? Is a patient able to make a judgement on value unless they know what their fees include?
This article is to provide some information and food for thought as to why dental surgeons charge what they do. I speak from a position of owning a fully private referral practice in London's West End, the roots of which were planted 23 years ago in central London. But the principles are the same for any practice anywhere. (Before you mention NHS practices, there is not a single NHS-owned dental practice in the UK. Every single one is a privately-owned business that receives most of its income from NHS government contracts. The laws of capitalism and market forces are still applicable to every "NHS" practice for their outgoings, only their scope of practice and income is regulated and capped by the government).
The reasons for the fees we charge may not be immediately evident to our patients. This blog article explains these reasons. Our hope is that when our patients see what these costs include, they will understand what cannot be left out if they are serious about their dental and general health. There will always be some dentists or huge multichair practices providing cheap dentistry around the world, for a while. But most will be unsustainable because either their low quality will lose them patients (or their careers) or their businesses will not be able to thrive long term.
What a patient pays for dental treatment covers the following:
• Business overheads,
• Level of experience, scope of work and quality of care,
• Service and peace of mind.
Let us look at each of these:
Business Overheads
Fixed overheads
It is a boring but inescapable fact that every business has overheads that must be met, from the local sandwich booth to Google HQ. Where a dental practice is situated will obviously affect this. A practice in a rural town or village will not have the same overheads as a central city practice so their fees can be lower.
Fixed or static overheads include rental or mortgage on a property, business rates, key staff salaries who not only work chairside but also in the background to prepare before you arrive and tidy up after you have gone, utility bills, loan repayments for setup and upgrade costs (presuming you would like a modern, safe and fully equipped state of the art environment for your care), technical and computer equipment and software subscriptions that must be kept up to date, insurance, uniforms, cleaning and laundry, compulsory professional subscriptions, accounting and bank charges, clinical waste collection, – everything that costs money to have a dental practice, or indeed any business, and keep it running day to day regardless of whether patients attend or not. Between 2010 and 2020 this made up around 60% of our practice costs as an average. We would obviously like to keep these overheads lower, but we rarely have a choice in making significant changes to them.
Variable overheads
Variable overheads are those associated with business activity, in our case, seeing patients for dental care.
These include consumable materials costs, laboratory fees, additional staff salaries as business activity grows and more patients are treated, up to a maximum capacity allowed by chair time in the practice.
Let us put one myth to bed. Dental fees have very little to do with the cost of materials. Dental materials including dental implants are around 9% of our costs on average over the last 10 years. So, the old excuse of "using better materials" to inflate costs carries little value. This is only a small part of your fees and the difference between the cheapest and best materials is a small fraction of costs.
Laboratories, however, vary greatly in quality and with good reason. An experienced laboratory and technician team has a unique skillset that is developed over may years. To be able to design and manufacture good laboratory work that looks natural and stands the test of time is a separate art and science about which a separate article can be written. We do not cut corners with laboratories. Cheaper laboratories cost far more in the long run than the savings they may initially provide.
These variable overheads make up around 20-25% of our overhead costs reflected in what we charge for phases of treatment.
What is left?
These overheads constitute 80-85% for running costs on average over the last 10 years. This has increased in real terms for us from about 66% ten years ago.
This is before tax. If we remove tax, this means that around 10% is left. This pays for the final aspect, which we think you might feel is quite important:
Level of experience, scope of work and quality of care, service and peace of mind
So about 10% of your fees goes towards the commodity that is the most hugely undervalued: The dental surgeon's time and knowledge and skill. Time is the only irreplaceable resource and usually the least valued. Patients tend to think of only paying dentists for the dentistry they physically do at the chairside, as if we sold dental items like a trader. They ask, "How much is a crown?" or "How much is an implant". But this not how we work in reality. We don't sell items. This is the remnant of a national tickbox healthcare system where items are arbitrarily costed against a budget for bureaucratic or insurance purposes and listed like a commodity but have little relationship to actual costs. Our time is the most costly asset, not items of treatment.
Patients, overall, do not pay for our time away from the chair planning their care. Every hour of dentistry requires an hour of administrative time. This is expected for free. How much would a patient expect to pay a barrister for the same amount of time we spend planning? To get an idea of this, please see our video from our website on what happens after your consultation. Yet dentists are not remunerated for this most priceless of commodities. Would you pay a builder before paying an architect first? Yet that is how most patients see the dental surgeon. The builder and not the architect. The architect side is expected for free. Often this means the building side costs more, both financially and biologically, due to errors. This is why we charge additional fees for full dental reports for patients with more complex issues that require much thought, planning and collaboration with multiple parties involved with your treatment.
What is the value to you of the following?
knowledge accumulated over 5 years at dental school and years of clinical practice including specialist training,
extensive experience,
diagnostic skills,
dedication,
service,
manual skill,
stamina,
patience and ability to listen and empathise,
responsibility for our decisions and advice,
organisation,
accountability,
diligence,
sound advice,
looking after your general health and safety,
time for clear thought,
time for reflection and self-evaluation,
continuing personal training and development via a multitude of resources including travelling to conferences and seeing and discussing advances in our profession with our colleagues,
compliance with a multitude of ever increasing and costlier regulations,
time spent thinking and planning on your behalf to organise your care in a way that benefits you for the rest of your life, usually at weekends and evenings when we should be with family,
everything else that goes into your long-term genuine care.
What is the value that gives you, our patients, the feeling that enough time is allocated to really listen to you, address your concerns and give you real peace of mind for the long term that your dental care is in the hands of professionals with your best interest at heart and who proudly put their name to your dental care and results achieved?
As we plan and carry out your work, we make literally hundreds of observations and decisions based on our knowledge that most patients do not appreciate. How does one put a price on this level of personal dedication, one of the most labour- and skillset-intensive professions in the world and certainly one of those with the highest problems with mental health and suicide rates, to call it expensive?
What happens when you ask for a fee reduction or discount?
THIS is what is most often cut out when patients complain that fees are too "expensive". The automatic tendency of a professional to give a discount not to "lose" a patient comes from their own slice of the pie. Their own time and remuneration. Nobody else invoicing a dental surgery will reduce their fees for the patient to be able to pay less or the dental surgeon to earn more. The reward for being someone that carries the full ethical, moral and legal responsibility of your welfare and maintaining a compliant practice that caters to your dental problems is around 10% of your fees and this is normally what is discounted when a patient complains that their treatment is too "expensive".
When you pay £1,000 to a dental practice, your dental surgeon would normally receive around £100 net. Outside city centres where running costs are lower, this may be £200 or even occasionally as much as £300. But statistics from practice accountants and practice sales teams up and down the country suggest that there are very few that achieve this figure, or better, consistently.
Most dentists have seen a real terms cut in their income of around 30% over the last 10 years whilst overheads and time spend in administration have doubled.
Dental surgeons are not expensive. They are often the least costly aspect of your dental care but carry the greatest burden of responsibility. One error can spell the end of their careers due to the current litigious nature of healthcare in this country which is the most litigious in the world, even more than the US.
Dental care is costly. Running a modern, compliant business that enables us to provide the immense skillset that we train for and love to do, with adequate allocated time to do a correct job in an environment that makes you feel cared for, is expensive, not just for you, but also for us. This is the same as any quality business that has trading facilities and face to face contact with their clients.
But for those that can benefit from what modern dental care can provide, only a tiny percentage claim that we are "expensive" at the end of treatment. They then understand the value and realise that as with all things in life, quality has a hidden cost and cutting corners by trying to do things cheaply often has a much higher cost. One of our patients once said "There is nothing more expensive than cheap dentistry" after having had work done cheaply but poorly abroad that required extensive revision. Not just financially, but biologically and time-wise.
Prevention is always better than cure. Paying a hygienist to look after your teeth every 3-6 months is infinitely better value than neglecting everything until thousands of pounds of dental work is required. Yet over 50% of the population still do not see a hygienist.
Dentistry is not expensive. Dental neglect is expensive.
Quality dental care may just be the best value for money you ever receive.
READ MORE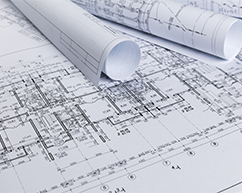 April 1, 2021
The importance of planning
A ship is carrying 12 goats, 6 sheep and 4 cows. How old is the captain?
A friend recently posted this to Facebook and received some guesses based on who knows what. The correct response was that there was no way of knowing as there was inadequate information. We can only reach good decisions if we have adequate information. We can only obtain adequate information if we have a systematic way of collecting and analysing it.
Why did your dental surgeon refer you to LCIAD?
When your dental surgeon refers you to LCIAD, it is normally because you have a problem that is not easily resolved with conventional dentistry. Perhaps there is a lot going on. Multiple infections, broken teeth, lost bone, poor gum condition, collapsed bite, jaw joint problems, pain, inability to chew, poor appearance, failing previous work, broken implants, complicating medical condition. Or any combination of these things. And more.
The have given us a great responsibility to ensure that everything is done correctly. We are tasked with repairing nature. Therefore, we need to undertake a great deal of planning to ensure that every step of treatment is planned and predictable, and every problem is resolved. To plan well we need information.
Why is our consultation process so special?
When we say New Patient Consultation, we don't mean just a 30 minute chat and cursory examination. We mean really getting to know you. Our New Patient Consultation is a 90 minute information collection process. It is preceeded and followed by3 or more hours of our undivided attention. This includes pre-consultation homework before you even attend. It also includes post-appointment analysis, diagnosis, report writing, accurate and realistic costing and communication in our own private time.
We truly believe at LCIAD we carry out the most comprehensive dental consultation there is.This commences even before a first appointment. It starts with your referral from your referring dental surgeon and your completed Medical and Dental Questionnaire. Our homework starts before you even attend.
At your 90 minute New Patient Consultation, we would like to get to know you. To understand what is most important to you and your approach to dental care. We then systematically examine you and take necessary x-rays and photographs and video. We take our time because this is the survey before the architect's plans before the building. Everything we will report on and every item of advice we give you and every step of your treatment plan will depend on our discussions and information collected at this first New Patient Consultation.
Over the years we have honed this process to ensure that we detect every possible problem that may affect you and give you options for management that fit in with your wishes. Our patients don't like surprises. It is our duty to inform them and educate them about their dental and oral health and we really do take this very seriously.
Peace of mind
It is in our nature to care about you and respect you as an individual and we proud of the long-term results we achieve with our approach. Our aim is therefore to inform and advise you to the highest possible standard in our profession. Our objective is to educate you to maintain the best dental health and give you true peace of mind for the future.
To experience the LCIAD approach, please contact us.
READ MORE
February 22, 2021
SCULPT – a new way to train
Introducing SCULPT – the new home learning composite resin masterclass for all levels
Dr. Shiraz Khan, along with his dental student colleague Curran Patel, has formulated a revolutionary training system and pathway for dentists, dental students and therapists to practice their manual composite skills at home.
What has been created?
SCULPT – Practice Makes Permanent
Using 3-D scanning and printing technology, accurate replicate models of teeth have been created with pre-made cavities in the replica teeth. This is sent to registered delegates along with a training pack for a live hands-on training session once monthly. For less than a coffee a day, delegates can tune in for a live session with Shiraz, our resident aesthetic dental surgeon at LCIAD, for mastering posterior composites wherever they may be.
'This pack has been created to be affordable and accessible to the entire dental profession, including students', says Shiraz.
Feedback from colleagues has been very encouraging, with comments from the dental profession such as: "exciting innovation", "a dedication to education in dentistry" and "an intelligent idea".
The inception of this idea was bought about by the change in circumstances resulting from the COVID pandemic preventing face to face teaching. As many will know, Shiraz is an internationally recognized and respected lecturer and has a keen interest in aesthetic restorative dentistry. A common lecturing topic/subject is the use of composite resin to restore teeth to their ideal form and anatomy. Using the SCULPT platform, Shiraz will now be able to extend training to all parts of the dental profession worldwide, with current delegates being based in the UK, several European countries and Canada.
The kit includes a model of each quadrant, a light curing handpiece, 3 hand instruments and a composite syringe. This really allows for everything to be contained within a single box, with updates in materials, instruments and composite resin shades being sent to delegates bi-monthly to quarterly. The delegates will then tune in live for a session using videoconferencing, where Shiraz will have an optimised, dedicated AV setup for hands-on teaching. This has been beta-tested on several courses already and has been received incredibly well.
We are most proud of the fact that this is really a revolution that has not been piloted or undertaken before. Shiraz and Curran have really broken the mould with this thrilling new approach and are market leaders in providing hands-on dental education in the comfort of your own home.
We are excited to be part of such a project and look forward to the progress of this fantastic initiative.
READ MORE
Exceptional service
Zoe
The primary reason for emailing you is to thank you and your amazing team for looking after me so well last Saturday, I really appreciate it…
Mrs Linda B
Dear Koray and all your Team I can never thank you enough for, not only the amazing changes you have made to my teeth, but also for the incredibly kind and reassuring way you achieved this….
Doctify verified patient
I always look forward to come here, despite the fact that the reason for coming to the clinic is to fix the problems I have with my teeth. Very friendly environment. Totally feel like I'm with my best friends here. The clinic it's very clean always which it's very important for me personally.
Doctify verified patient
As always a friendly reception and highly professional attention. Still London's go to practice!
Doctify verified patient
A wonderful experience, very well looked after at all times by a highly skilled, professional and supportive team
Doctify verified patient
I am an extremely nervous patient and almost everyone I have seen has been kind and supportive. The level of expertise of the dentists and other practitioners is excellent.
Doctify verified patient
Outstanding care and professionalism.
Doctify verified patient
Always a pleasure coming to LCIAD as I Feel very welcomed and the clinical care exceptional.
Doctify verified patient
The dentistry made pleasurable – sounds like a contradiction, but in this clinic it is true.
Doctify verified patient
People are friendly and they make you feel relaxed and welcome all the time. Very clean and location is perfect.
Doctify verified patient
Excellent care from Koray and team. Very supportive and everything explained and executed to an exceptional standard
Doctify verified patient
Would recommend to my friends and family. Very good people
Doctify verified patient
Excellent, very professional, very pleasant and very accommodating. Available to answer concerns by email which is an advantage. Have recommended to my colleagues.
Doctify verified patient
As usual I was treated as though I am the only patient. Great experience.
Doctify verified patient
A caring & friendly practice that functions at the highest standards and protects all its patients and their teeth. Dr Koray Feran has looked after my teeth for more than 20 years, that says it all.
Doctify verified patient
Superlative. Dr Feran has provided a cutting edge solution to each challenging deficiency in my dental condition with a level of skill and confidence second to none. Team support has also been magnificent. Thank you very much.
Doctify verified patient
I am so happy with the treatment and outcome of the terrible situation I was in. It looks so healthy and beautiful now, after years of infection and ugly crowns and retreated gums. I know it was complicated to get the implants in and I am very grateful for the expertise of Koray. Everybody at LCIAD is very friendly and were always so nice to me.
Doctify verified patient
Wow… This was an absolute seamless experience! From the initial consultation, through to the end, it was all faultless… Thank you! Thank you! Thank you to Isabella and the team… Now I feel like smiling, all the time… 😁😁😁😉
Doctify verified patient
I was greeted with warmth the moment I walked in and I cannot fault the professionalism of everyone concerned with the clinic.
Doctify verified patient
Isabella is technically very accomplished. She has superb attention to detail and a real dedication to patient satisfaction. I felt in safe hands and her team are equally proficient and caring. We even managed a few smiles despite the long procedure! Happy to recommend Isabella/LCIAD without any caveat
Doctify verified patient
I would like to say that my dental treatment at LCIAD could not have been better, both in form of the work done and the kindness and competence of all the staff
Doctify verified patient
Most people's dental treatment is all to do with teeth but what you have done for me has been much, much more. Without you I would never have embarked on the process and I cannot tell you what a difference it has made to my life in respect of my confidence – I smile so so much more now so a very big thank you to you and your team.
Doctify verified patient
Koray and his excellent team have saved my teeth, my overall appearance and my smile. After acknowledging at the age of 66 that I was likely to loose most of my upper teeth and some of my lower ones because of gum disease, bone loss and crumbling teeth, I realised I had to invest in some radical work. My new implants, crowns and other treatment have given me confidence to smile, eat crunchy food and and present myself to the world with teeth which look good without looking falsely flashy and white.
Doctify verified patient
So many thanks to Koray for his enormous care and patience in transforming my mouth and to the three dental nurses who cared for me so well over the months. It is not easy to lie in a dentist's chair for many hours at a stretch but they were always attentive and soothing. If you are serious about giving your teeth the makeover they need to see you through the years ahead, then I would strongly recommend LCIAD.
J Caton
The team is brilliant! Not only do they deliver dentistry to the ultimate standard – they are friendly, approachable and have your best interests at heart.