Your journey with us
A bespoke strategy to provide you with the best advice and options available for you.

STEP 1
MDQ
Our Medical & Dental Questionnaire we request from every patient to customise your care.

STEP 2
Consultation and reporting
We listen, observe, examine, diagnose, plan, advise and estimate for the best care for you in writing.

STEP 3
Treatment
State of the art documented treatment by a world class team.

STEP 4
Aftercare
Bespoke aftercare to ensure you stay healthy and give you peace of mind for years to come.
Services
The new normal. LCIAD after re-opening
Dental restoration and rehabilitation
Dental implants and tooth loss
Bone & tissue regeneration
Endodontics (root canal treatments)
Gum problems
Bite, grinding and jaw joint (TMJ) problems
Improving your smile
Hygienist & preventative care
Dental emergencies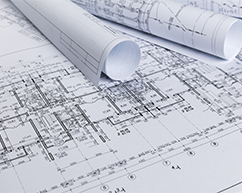 April 1, 2021
The importance of planning
A ship is carrying 12 goats, 6 sheep and 4 cows. How old is the captain?
A friend recently posted this to Facebook and received some guesses based on who knows what. The correct response was that there was no way of knowing as there was inadequate information. We can only reach good decisions if we have adequate information. We can only obtain adequate information if we have a systematic way of collecting and analysing it.
Why did your dental surgeon refer you to LCIAD?
When your dental surgeon refers you to LCIAD, it is normally because you have a problem that is not easily resolved with conventional dentistry. Perhaps there is a lot going on. Multiple infections, broken teeth, lost bone, poor gum condition, collapsed bite, jaw joint problems, pain, inability to chew, poor appearance, failing previous work, broken implants, complicating medical condition. Or any combination of these things. And more.
The have given us a great responsibility to ensure that everything is done correctly. We are tasked with repairing nature. Therefore, we need to undertake a great deal of planning to ensure that every step of treatment is planned and predictable, and every problem is resolved. To plan well we need information.
Why is our consultation process so special?
When we say New Patient Consultation, we don't mean just a 30 minute chat and cursory examination. We mean really getting to know you.  Our New Patient Consultation is a 90 minute information collection process. It is preceeded and followed by3 or more hours of our undivided attention. This includes pre-consultation homework before you even attend. It also includes post-appointment analysis, diagnosis, report writing, accurate and realistic costing and communication in our own private time.
We truly believe at LCIAD we carry out the most comprehensive dental consultation there is.This commences even before a first appointment. It starts with your referral from your referring dental surgeon and your completed Medical and Dental Questionnaire. Our homework starts before you even attend.
At your 90 minute New Patient Consultation, we would like to get to know you. To understand what is most important to you and your approach to dental care. We then systematically examine you and take necessary x-rays and photographs and video. We take our time because this is the survey before the architect's plans before the building. Everything we will report on and every item of advice we give you and every step of your treatment plan will depend on our discussions and information collected at this first New Patient Consultation.
Over the years we have honed this process to ensure that we detect every possible problem that may affect you and give you options for management that fit in with your wishes. Our patients don't like surprises. It is our duty to inform them and educate them about their dental and oral health and we really do take this very seriously.
Peace of mind
It is in our nature to care about you and respect you as an individual and we proud of the long-term results we achieve with our approach. Our aim is therefore to inform and advise you to the highest possible standard in our profession. Our objective is to educate you to maintain the best dental health and give you true peace of mind for the future.
To experience the LCIAD approach, please contact us.
READ MORE
February 22, 2021
SCULPT – a new way to train
Introducing SCULPT – the new home learning composite resin masterclass for all levels
Dr. Shiraz Khan, along with his dental student colleague Curran Patel, has formulated a revolutionary training system and pathway for dentists, dental students and therapists to practice their manual composite skills at home.
What has been created?
SCULPT – Practice Makes Permanent
Using 3-D scanning and printing technology, accurate replicate models of teeth have been created with pre-made cavities in the replica teeth. This is sent to registered delegates along with a training pack for a live hands-on training session once monthly. For less than a coffee a day, delegates can tune in for a live session with Shiraz, our resident aesthetic dental surgeon at LCIAD, for mastering posterior composites wherever they may be.
'This pack has been created to be affordable and accessible to the entire dental profession, including students', says Shiraz.
Feedback from colleagues has been very encouraging, with comments from the dental profession such as: "exciting innovation", "a dedication to education in dentistry" and "an intelligent idea".
The inception of this idea was bought about by the change in circumstances resulting from the COVID pandemic preventing face to face teaching. As many will know, Shiraz is an internationally recognized and respected lecturer and has a keen interest in aesthetic restorative dentistry. A common lecturing topic/subject is the use of composite resin to restore teeth to their ideal form and anatomy. Using the SCULPT platform, Shiraz will now be able to extend training to all parts of the dental profession worldwide, with current delegates being based in the UK, several European countries and Canada.
The kit includes a model of each quadrant, a light curing handpiece, 3 hand instruments and a composite syringe. This really allows for everything to be contained within a single box, with updates in materials, instruments and composite resin shades being sent to delegates bi-monthly to quarterly. The delegates will then tune in live for a session using videoconferencing, where Shiraz will have an optimised, dedicated AV setup for hands-on teaching. This has been beta-tested on several courses already and has been received incredibly well.
We are most proud of the fact that this is really a revolution that has not been piloted or undertaken before. Shiraz and Curran have really broken the mould with this thrilling new approach and are market leaders in providing hands-on dental education in the comfort of your own home.
We are excited to be part of such a project and look forward to the progress of this fantastic initiative.
READ MORE
February 17, 2021
Halitosis – preventing bad breath
Halitosis  
Halitosis (bad breath) is a common complaint amongst patients. There are many possible causes of bad breath, ranging from dehydration, dietary choices, mouth-drying medication, chest infections or acid reflux.  However, around 90% of cases are due to poor oral hygiene, periodontal (gum) disease, coating on the tongue, food stuck between teeth, unclean dentures, faulty dental work or throat infections. During lockdown, many patients have neglected going to the hygienist. Those close to them have started commenting on their less-than-ideal oral odour that has developed that no amount of mouthwash can mask or eliminate.  
Seeing your dentist and hygienist regularly is the most important factor in correctly diagnosing the cause of the problem. 
Dental bacterial plaque 
The leading cause of bad breath is poor oral hygiene. If we do not brush and floss our teeth thoroughly, including in between the teeth, then this leaves behind a sticky layer we call dental plaque. This plaque is the accumulation of bacteria held together with saliva, fluid, food deposits sticky chemicals produced by the bacteria themselves.  The levels of bacteria grow throughout the day, and over a prolonged period of time there can be as many as 600 different types of bacteria present in the oral cavity. Bacteria also produce pungent chemicals called volatile sulphur compounds (VSC's) that are detectable as halitosis. Plaque grows at the gumline of the teeth but can extend over the whole tooth and extend under the gumline causing gum disease and deep pockets that harbour even more bacteria.  
Your mouth is at a continuous temperature of 35-37 degrees which allows plaque to grow rapidly. In fact, bacterial plaque starts to become visible after 12 hours, which is why we brush our teeth twice daily. By brushing every 12 hours, you are breaking that cycle of bacteria growing and building itself into a developed layer of plaque. 
Plaque that is left then mineralises into calculus (tartar) that has a rough and porous surface that harbours and encourages the growth of even more bacterial plaque volume. 
Thorough professional cleaning to remove these deposits from above and below the gum very regularly (we advise 4 times a year) is the single simplest way to avoid gum disease and to prevent plaque maturing into sufficient volume that can cause detectable bad breath. 
We will also help you develop and hone your personal home care to ensure that your teeth and gums remain healthy between visits. 
Hydration and tongue coatings
Hydration and drinking enough plain water throughout the day is important. Having a dry mouth means having less saliva which is important to dilute chemicals that cause bad breath and to neutralise the pH levels in our mouth. Having a dry mouth can also lead to a white coating on the tongue, which can also contribute to halitosis. If you notice that you have a white coating on your tongue, ensure you are drinking enough water, not just tea and coffee! Ideally adults should be consuming around 6-8 glasses of fluids a day.  
If you have a good fluid intake but you still have a white coating on your tongue, then you may want to invest in a tongue scraper to remove it. Tongue scrapers can be found in large chemists and online.  
If you are worried about halitosis, the most important thing you can do is to book an appointment with your dentist or hygienist, who will provide a personalised and tailored oral hygiene routine, to eliminate the cause, and get rid of halitosis.  
Deteriorating dental work 
Leaking dental work or older dentures also provide surfaces and nooks and crannies for bacteria to collect. If you have tried all of the above it may be that your dental work may need investigating or your dentures require professional cleaning and disinfection. We can also arrange this for you. 
Whilst there are other causes of halitosis including chest infections or gastric problems, it is best to eliminate all possible dental causes first with your hygienist.  
Come and let us treat and prevent bad breath before your partner, friends or colleagues have to tell you! 
READ MORE
Exceptional service
Zoe
The primary reason for emailing you is to thank you and your amazing team for looking after me so well last Saturday, I really appreciate it…
Mrs Linda B
Dear Koray and all your Team I can never thank you enough for, not only the amazing changes you have made to my teeth, but also for the incredibly kind and reassuring way you achieved this….
Doctify verified patient
I always look forward to come here, despite the fact that the reason for coming to the clinic is to fix the problems I have with my teeth. Very friendly environment. Totally feel like I'm with my best friends here. The clinic it's very clean always which it's very important for me personally.
Doctify verified patient
As always a friendly reception and highly professional attention. Still London's go to practice!
Doctify verified patient
A wonderful experience, very well looked after at all times by a highly skilled, professional and supportive team
Doctify verified patient
I am an extremely nervous patient and almost everyone I have seen has been kind and supportive. The level of expertise of the dentists and other practitioners is excellent.
Doctify verified patient
Outstanding care and professionalism.
Doctify verified patient
Always a pleasure coming to LCIAD as I Feel very welcomed and the clinical care exceptional.
Doctify verified patient
The dentistry made pleasurable – sounds like a contradiction, but in this clinic it is true.
Doctify verified patient
People are friendly and they make you feel relaxed and welcome all the time. Very clean and location is perfect.
Doctify verified patient
Excellent care from Koray and team. Very supportive and everything explained and executed to an exceptional standard
Doctify verified patient
Would recommend to my friends and family. Very good people
Doctify verified patient
Excellent, very professional, very pleasant and very accommodating. Available to answer concerns by email which is an advantage. Have recommended to my colleagues.
Doctify verified patient
As usual I was treated as though I am the only patient. Great experience.
Doctify verified patient
A caring & friendly practice that functions at the highest standards and protects all its patients and their teeth. Dr Koray Feran has looked after my teeth for more than 20 years, that says it all.
Doctify verified patient
Superlative. Dr Feran has provided a cutting edge solution to each challenging deficiency in my dental condition with a level of skill and confidence second to none. Team support has also been magnificent. Thank you very much.
Doctify verified patient
I am so happy with the treatment and outcome of the terrible situation I was in. It looks so healthy and beautiful now, after years of infection and ugly crowns and retreated gums. I know it was complicated to get the implants in and I am very grateful for the expertise of Koray. Everybody at LCIAD is very friendly and were always so nice to me.
Doctify verified patient
Wow… This was an absolute seamless experience! From the initial consultation, through to the end, it was all faultless… Thank you! Thank you! Thank you to Isabella and the team… Now I feel like smiling, all the time… 😁😁😁😉
Doctify verified patient
I was greeted with warmth the moment I walked in and I cannot fault the professionalism of everyone concerned with the clinic.
Doctify verified patient
Isabella is technically very accomplished. She has superb attention to detail and a real dedication to patient satisfaction. I felt in safe hands and her team are equally proficient and caring. We even managed a few smiles despite the long procedure! Happy to recommend Isabella/LCIAD without any caveat
Doctify verified patient
I would like to say that my dental treatment at LCIAD could not have been better, both in form of the work done and the kindness and competence of all the staff
Doctify verified patient
Most people's dental treatment is all to do with teeth but what you have done for me has been much, much more. Without you I would never have embarked on the process and I cannot tell you what a difference it has made to my life in respect of my confidence – I smile so so much more now so a very big thank you to you and your team.
Doctify verified patient
Koray and his excellent team have saved my teeth, my overall appearance and my smile. After acknowledging at the age of 66 that I was likely to loose most of my upper teeth and some of my lower ones because of gum disease, bone loss and crumbling teeth, I realised I had to invest in some radical work. My new implants, crowns and other treatment have given me confidence to smile, eat crunchy food and and present myself to the world with teeth which look good without looking falsely flashy and white.
Doctify verified patient
So many thanks to Koray for his enormous care and patience in transforming my mouth and to the three dental nurses who cared for me so well over the months. It is not easy to lie in a dentist's chair for many hours at a stretch but they were always attentive and soothing. If you are serious about giving your teeth the makeover they need to see you through the years ahead, then I would strongly recommend LCIAD.